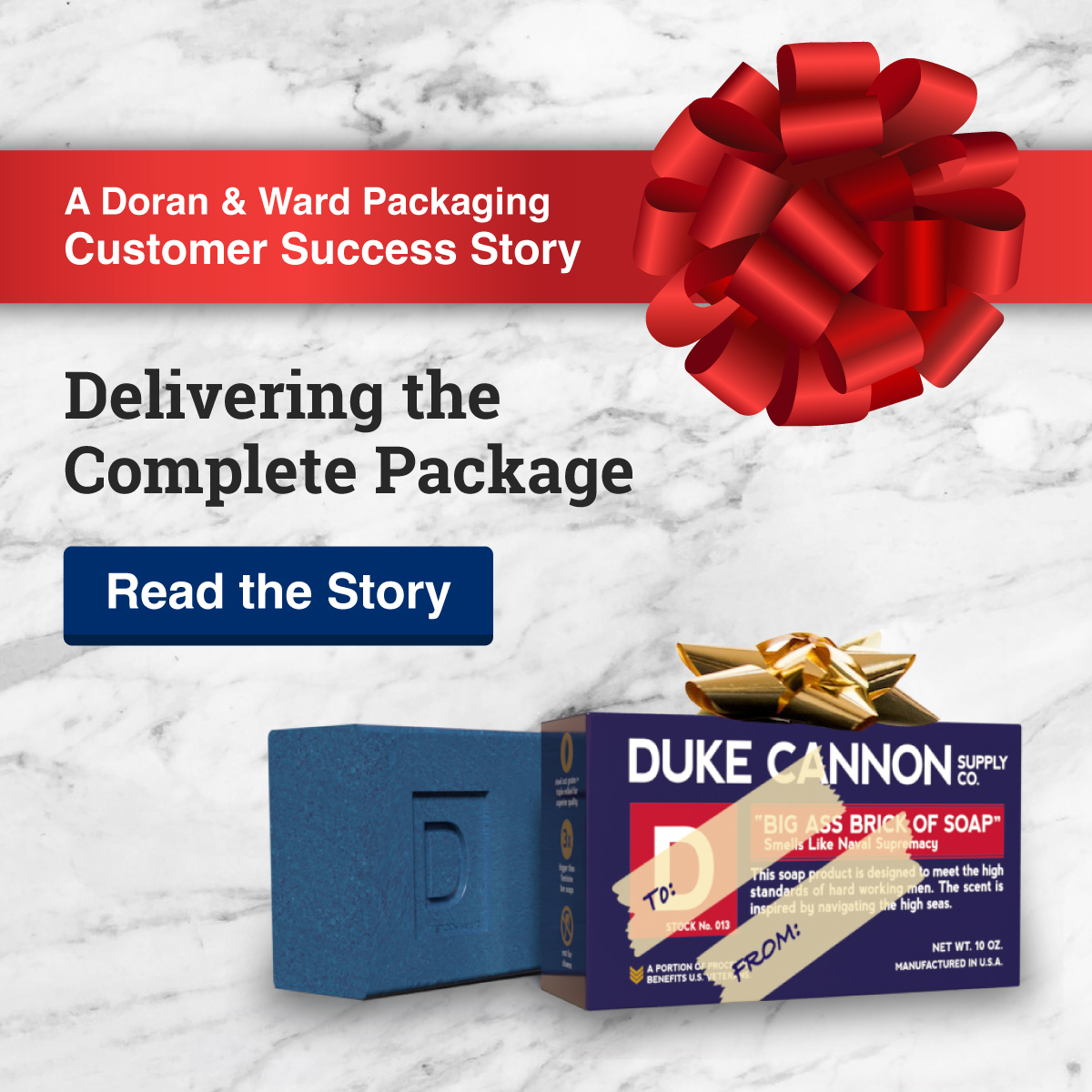 Case Study: Duke Cannon
Duke Cannon Supply Co. set out to shake up the men's grooming market with superior-quality, US-manufactured products. In the company's early days, Doran & Ward Packaging played a crucial role in helping Duke Cannon promote their holiday line of products and establish their company in a highly competitive industry.
We understood what an incredible opportunity this was for Duke Cannon and jumped into action. We worked closely with Anthony on developing his vision, the "man's way" of wrapping gifts. The initial concept of a masking or duct tape-covered package was genius; however, we knew that tape would cover up all of the product's graphics and branding. So our ink team went to work, designing customized color-matched labels that would look like masking or duct tape but provide the transparency needed to showcase the branding. For the presentation samples, we embossed the tape to give a raised look and added a soft touch spot coating so the "tape" felt different from the rest of the carton, expertly depicting the "man's way" of gift wrapping.
We overnighted the samples to Anthony, and Duke Cannon spent the weekend preparing their presentation for Monday. After his presentation, Anthony called to thank us for our support. He told us that without Doran & Ward coming to his rescue, the presentation may not have been as successful as it was.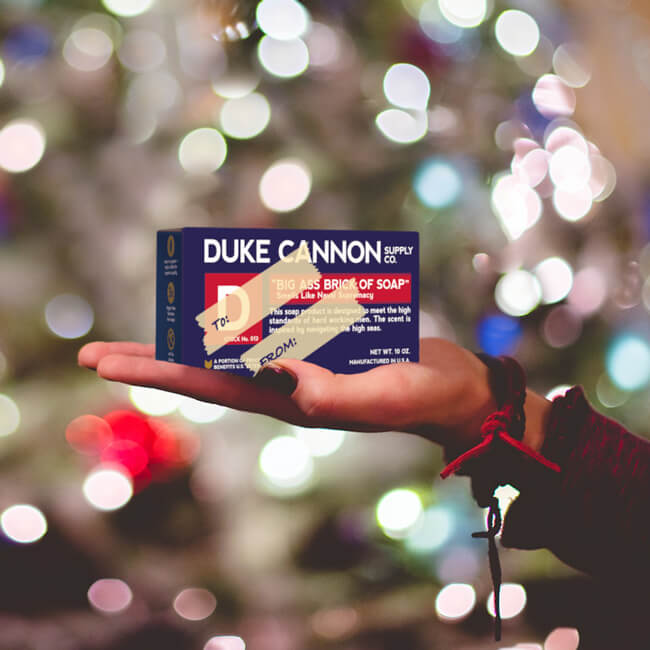 Are you our next success story?
Fill out the form to get in contact with us.