Cheddies Co-Founder and COO. Tomas Pergola developed a higher protein, better-for-you cheese cracker. Backed by Redbud Brands, Cheddies set out to grow their brand by setting themselves apart on the grocery store shelf. They looked to Doran & Ward Packaging for expert custom packaging to meet a tight production schedule.
Our team worked tirelessly to fulfill Cheddies' order within a quick turnaround. We collaborated with our vendor to source the necessary metalized film and meet the precise specifications for the carton order. Our entire production team was all hands on deck. From estimating and scheduling, printing, die-cutting, gluing, and shipping, we carefully coordinated every step of the process with multiple Doran & Ward teams to ensure efficiency and accuracy for Cheddies. In addition, we significantly improved Cheddies' carton scoring, enhancing the design so the cartons stand more erect on the store shelf. In the end, not only did we make their deadline — we beat it, shipping Cheddies' carton order early.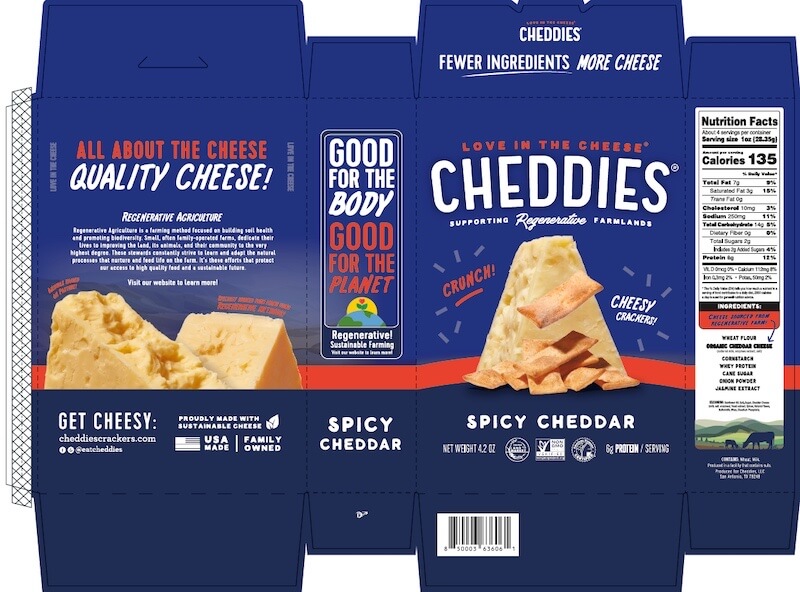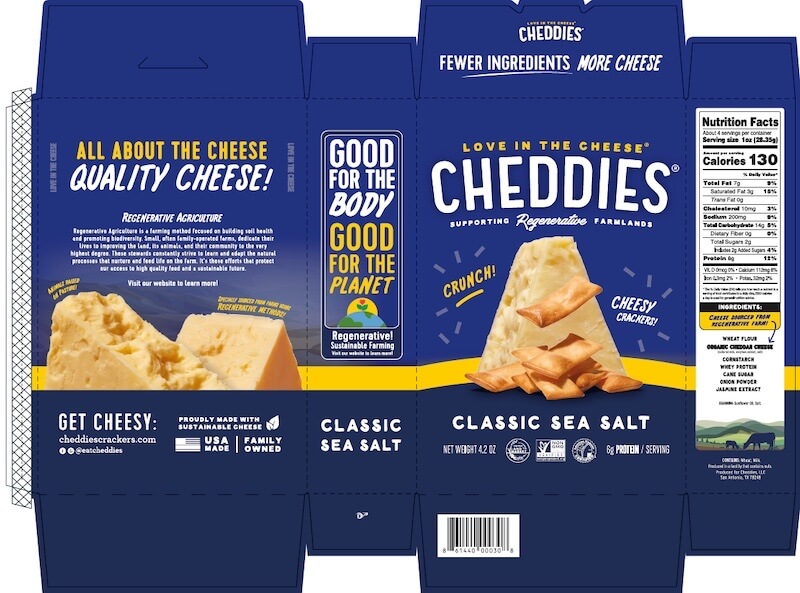 Are you our next success story?
Fill out the form to get in contact with us.