Doran & Ward Producing Face Shields in Response to COVID-19
The COVID-19 pandemic has resulted in a shortage of protective equipment sorely needed by American workers. In response to this, we have begun manufacturing and distributing face shields for our country's amazing frontline and healthcare employees. At Doran & Ward, we recognize the value of businesses sticking together, now more than ever, and we're proud to be doing our part.
In early April, we were contacted by Iowa's Center for Industrial Research and Service (CIRAS) regarding the opportunity to use our manufacturing plant to create face shields for America's frontline workers — needless to say, we jumped at the opportunity. By mid-April, our initial prototypes were ready, and we're excited to announce our first order is in the works, to be sent to a VA hospital on the east coast later this spring.
How we make our face shields
COVID-19 doesn't recognize borders — and neither do we. We're working with national and international companies to source materials for our face shields, including locally-sourced materials from Minneapolis and North Carolina. Our face shield manufacturing process spans three distinct phases:
Phase one: Convert materials into a form that can be die-cut 
Phase two: Die cut the materials into the separate pieces of face shields and headbands
Phase three: Assemble the face shields
In total, eight of our fantastic employees have the ability to assemble thousands of face shields a day for those who need them most.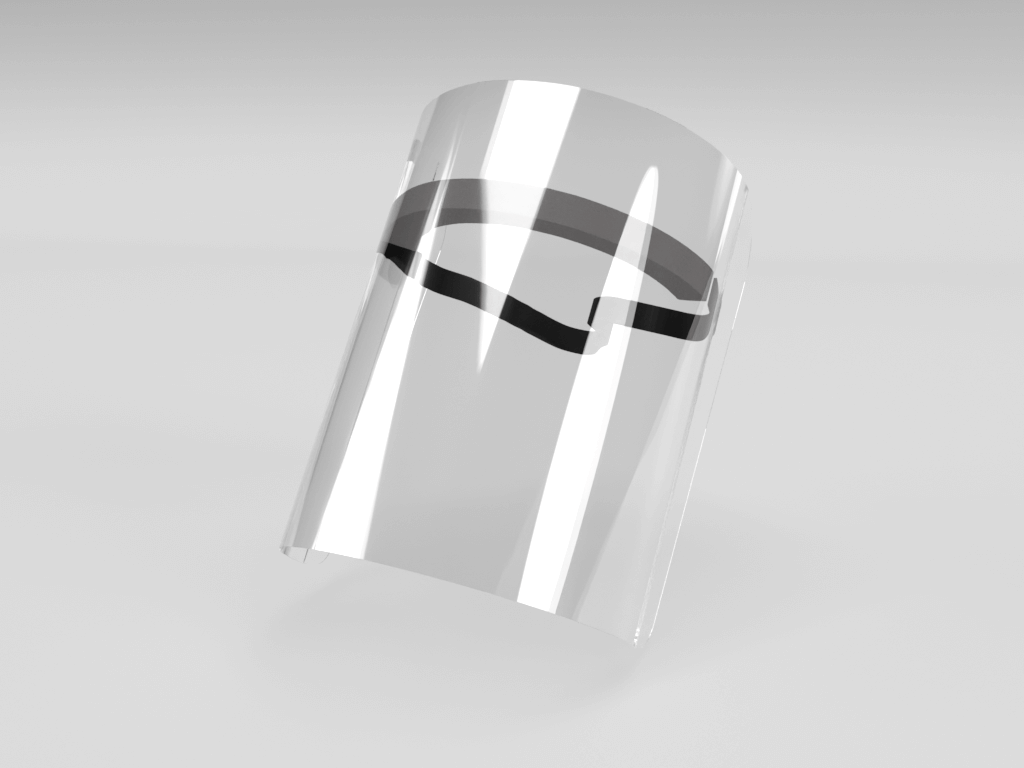 Who is receiving our face shields?
As with most manufacturers, our top priority is to help healthcare providers and other frontline workers get access to proper face protection. This includes hospital workers, manufacturers and other essential employees. 
In the current climate, face shields are hard to come by, and aren't generally afforded to non-healthcare workers by state and local agencies; We aim to continue supporting healthcare workers while also bolstering the safety of workers in every industry.
"Our first and number one priority is to support our front-line and healthcare workers."
To ensure their usability in a variety of industries, our face shields are non-branded. And, as with all Doran & Ward products, our face shields are custom-made on an order-by-order basis for that specific industry's needs.
Face shield pricing
We recognize the immediate need for reliable, safe facial protection in our country. In response to this, we are determined to keep our face shields as affordable as possible while maintaining high standards of production. If you are concerned about pricing, please don't hesitate to contact us using our online form, or call us directly at +1 (877) 754-5359.
We are committed to keeping you safe.
The COVID-19 crisis hasn't been easy on anyone, and we're honored to be doing what we can to help. Along with our sister companies, Drug Package and Shamrock, we will continue to support America's workers however we can. To place a face shield order, or for more information, fill out the form below: